September 29 – October 1, 2017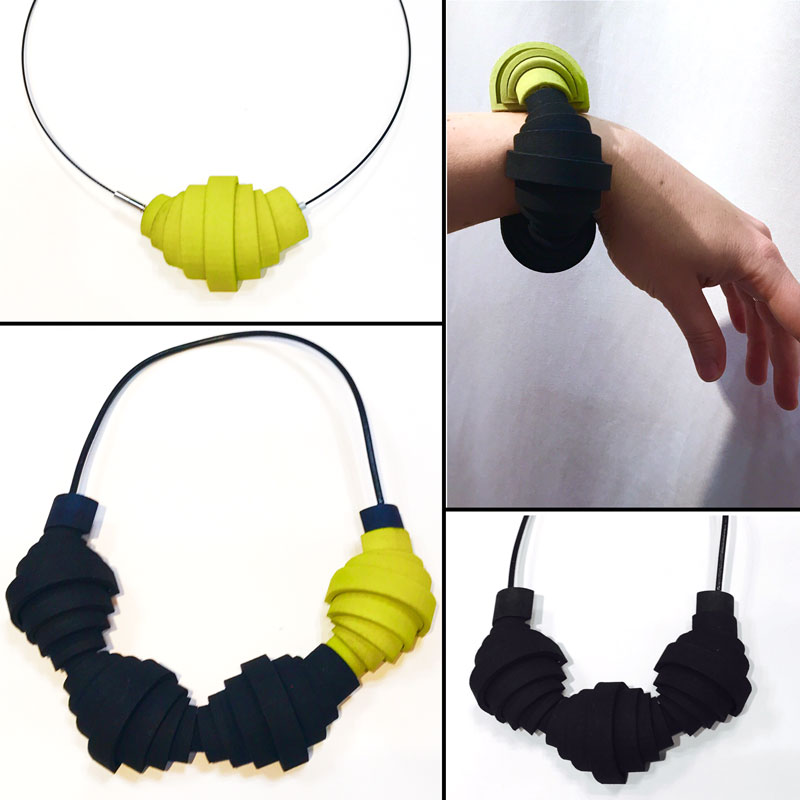 Art.Science.Gallery.'s monthly artist pop-up features artist and designer Melissa Borrell, who is introducing 'Fusion', her new line of 3D printed jewelry! Melissa has been an artist in our gift shop for many years, and we're really excited to be hosting a show of her newest line of jewelry.
Artist Reception  Friday, September 29th from 6-9pm. Meet the artist Melissa Borrell and enjoy light refreshments.
Pop-Up Hours   Saturday & Sunday September 30-October 1st  from 12-4pm. This is also the last weekend to see the gallery's The Birds exhibit, inspired by the science of birds.